I have made one of best and most known map from FPS shooter, Counter-Strike into Tactical Ops. There vere few attempts, even by me in 2002 year, but they were not accurate scale wise. This map is accurate in approx 96%, due some complications in level heights. Also, I have made textures, so fyi be sure to download them too if you plan to play de_dust2 in Tactical Ops.
This map also support bots - they got some nice task and routes.
Doing map, of anykind from old Counter Strike 1.5 to Tactical Ops, in UED 2.0 is kinda hard, mostly because lighting problem - I have used all know by me tricks, to make lighting as good as possible, but I am aware its not too good - seriously, lack of "sun" in UED 2.0 is so frustrating. Also, de_dust2 seems to be simple map, yet it is not, I assure you! Seriously, there is almost 560 figures, mostly ones that add details (ornaments) to map...
DOWNLOAD Map de_dust2 for Tactical Ops 2.2
FROM HERE
(copy UNR file to UnrealTournament/TacticalOps/Maps)
TEXTURES dust2 for Tactical Ops
(required)
(UTX files -copy them to UnrealTournament>TacticalOps>Textures)
Here are some screens!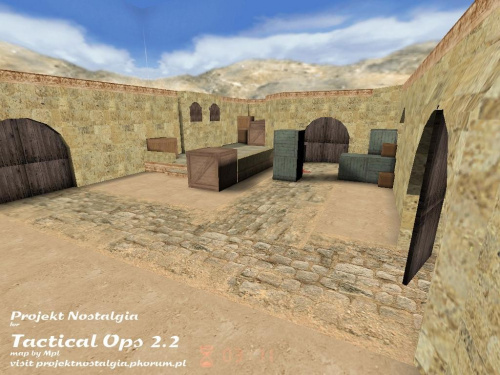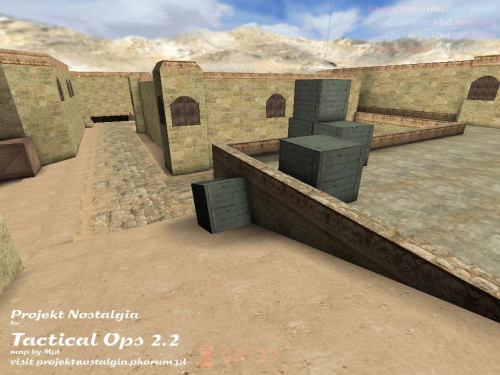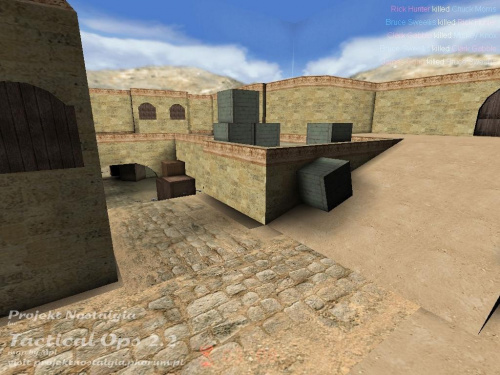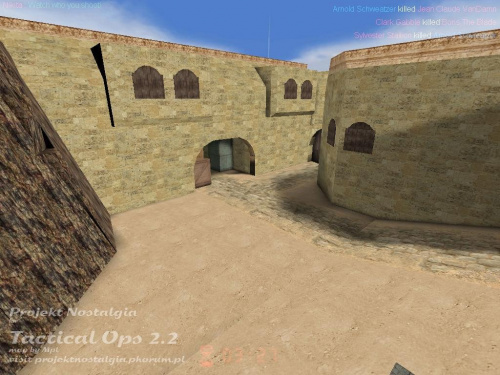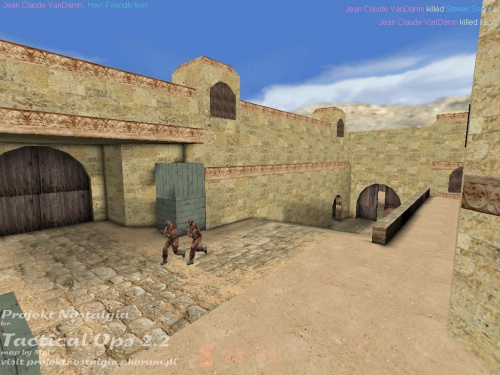 UPDATE:
1. I have changed most textures using Gremlin texture pack, which was used in his Dust2 map. overall, his work is better in looks, but still has scale problems. THanks for anyone who made those textures - they are perfect!
2. I have change bot setup and some paths were upgraded.